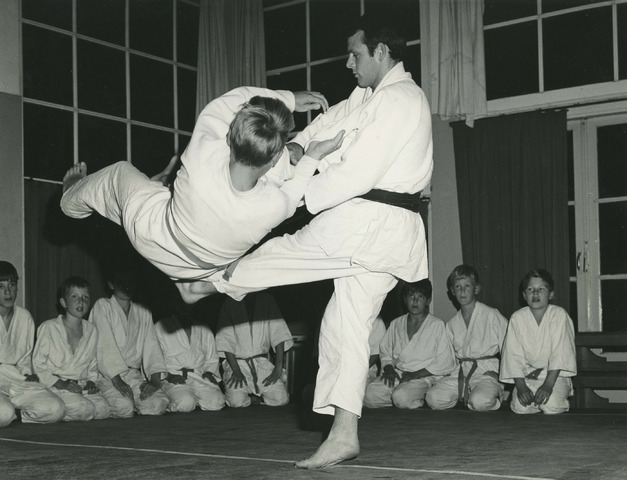 In de balk hierboven vindt u alle informatie-tabs betreffende de trainingsmogelijkheden bij Karel Gietelink Sport te Amstelveen.
Karel Gietelink Sport (KGS), de Amstelveense sportschool voor
Judo, Fighting Arts Self defence (FA-SD), wadokai karate, en traditionele jiu jitsu.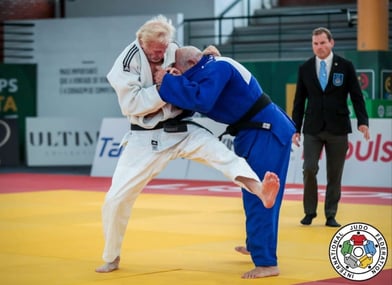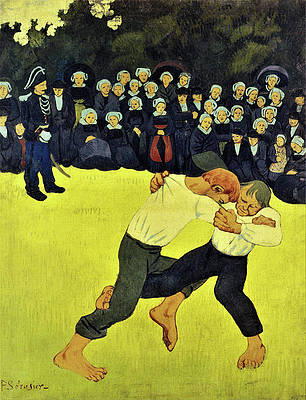 For our English speaking guest
Join us for a free introductory class or come and see a lesson in progress. See the "sign up" page.
Please bring your QR code to every lesson. We advise you to stay home when you have flu like symptoms.
We value hygiene immensely, please respect this by being clean in every lesson.
Corona maatregelen:
In onze sportschool wordt zo hygiënisch mogelijk gewerkt en gesport. Doordat vechtsporten close contact sporten zijn, is 1.5 m afstand houden van elkaar niet reëel. Graag verzoeken wij u om uw QR code mee te nemen naar elke les en bij verdachte symptomen graag thuis blijven.
Voor nu zijn er geen beperkingen opgelegd voor de judo (en andere vechtsporten) als sport. Zie voor actuele lestijden het kopje "lestijden/martial art time table".
Wij houden u op de hoogte via onze website over evt. genomen vervolg maatregelen vanuit het rijk.
Zie ook onze huisregels en de regels van het RIVM.
Zie voor youtube filmpje hoe je judo traint in corona tijden, en met totale beheersing van (val)techniek:
Meld je aan of train een keer gratis mee.
Zowel voor kinderen als voor volwassene die mee willen trainen, bel of whatsapp voor beschikbare tijden.
Op het terrein van Sportpark de Kegel
Bovenkerkerweg 81
1187CX Amstelveen
Telefoon: 06-51062155 (met whatsapp)
E-mail: info@karelgietelink.nl
E-mail: kjgietelink@gmail.com